What Veterans Benefits Can Be Used for Walk-In Tubs?
At KOHLER, we're eternally grateful for our veterans and their sacrifices for our country. Veterans, we're here to help you learn how you can use your VA benefits to make your home more comfortable. Let's talk about your options:
Does the VA Pay for Walk-In Tubs?
Yes, the VA does provide financial assistance or grants for walk-in tubs. For example, in a 2014 board appeal hearing, the Board of Veterans' Appeals decided that a veteran could use a HISA grant to pay for a walk-in shower. This shower helped this veteran accommodate their injuries and make their living situation more safe and comfortable.
To get funding, there are a few different grants you can apply for: HISA, SAH, and SHA.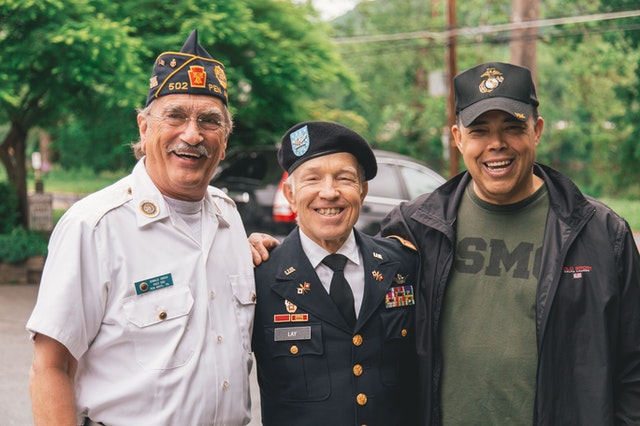 What is the Home Improvement and Structural Alterations (HISA) Grant for Veterans?
The HISA grant helps veterans fund any necessary medical or structural changes to accommodate qualified disabilities. For example, walk-in tubs for veterans are justifiable within HISA grants because the extra-wide door provides extra room to enter and exit the tub. This is especially helpful for veterans with disabilities to improve their home.
HISA grants allow up to $6,800 for service-connected conditions or a non-service condition that is fifty percent or more service-connected.  If you have a non-service connected condition, then you can still apply for up to $2,000 in grant funds.
What Is a Specially Adapted Housing (SAH) Grant for Veterans?
A SAH Grant for veterans provides financial assistance to help you adjust your home to suit your health needs. As a veteran, you're eligible to apply for the VA SAH grant if you own or will own your home and your qualifying disability is service-connected. The maximum amount is $90,364 for the 2020 fiscal year. Although only thirty veterans can receive the SAH grant each fiscal year, you can reapply in the future if you don't get it.
What Is a Special Home Adaptation (SHA) Grant for Veterans?
A SHA Grant for veterans also helps you adapt your home to accommodate disabilities and create a more comfortable home. To qualify for the SHA grant, you or a family member needs to own your home now or in the future. Also, you must have a qualifying service-connected disability. 
The maximum amount for this grant is $18,074 for the 2020 fiscal year. Note that if you qualify for a SAH or SHA grant, then you do not need to use the full amount within the fiscal year. You can use the remainder of your grant at a later date.
What Are the Requirements for a VA-Approved Walk-In Tub?
According to the Veterans Benefits Administration, VA-approved walk-in tubs must meet the following requirements:
Grab bars that support 250 pounds or more
Faucets that you can access from a wheelchair
Transfer platform that is the width of the tub and at least 18 inches long
At least a four-foot area beside the tub that is unobstructed
For more information about tub requirements and veterans benefits, contact your local VA Regional Office.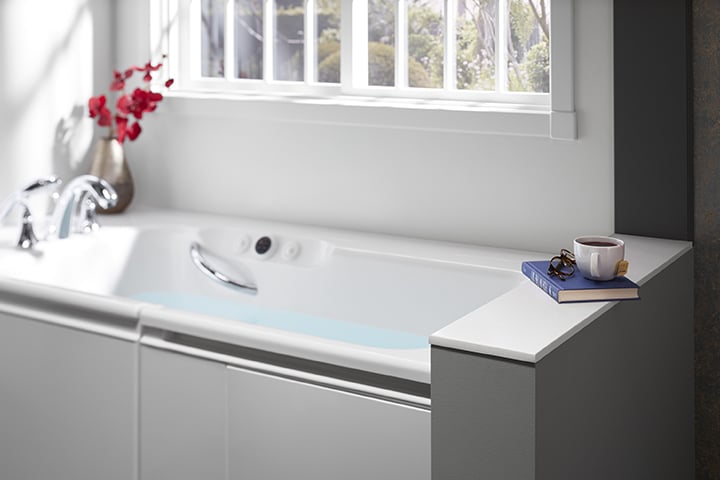 If you're considering using your VA benefits for a walk-in tub, look no further than KOHLER Walk-In Bath. Our Price Promise guarantees your quoted price, so you won't experience any hidden fees during your installation. Schedule your quote appointment today and start enjoying a more comfortable bathroom experience.