How KOHLER Determines Your Custom Walk-In Bath Price
KOHLER Authorized Dealers provide each customer with a custom quote that's tailored to their new Walk-In Bath design. During the quote appointment, the Authorized Dealer assesses your current bathroom and identifies any requirements for installing your Walk-In Bath. Read this blog to find out what to expect during the quote appointment and how Authorized Dealers calculate your custom Walk-In Bath price.
What Happens During Your Free Quote Appointment?
During your free quote appointment, a KOHLER Authorized Dealer arrives at your home at the scheduled date and time. The Authorized Dealer normally asks about any previously completed home improvement projects and renovations.
The Authorized Dealer also explains the features and benefits of a walk-in bathtub and identifies your goals for the Walk-In Bath installation. Next, the Authorized Dealer reviews the aspects of your home that influence the installation process and labor, such as stairs and existing bathroom fixtures.
How Does KOHLER Calculate the Price of Labor and Product?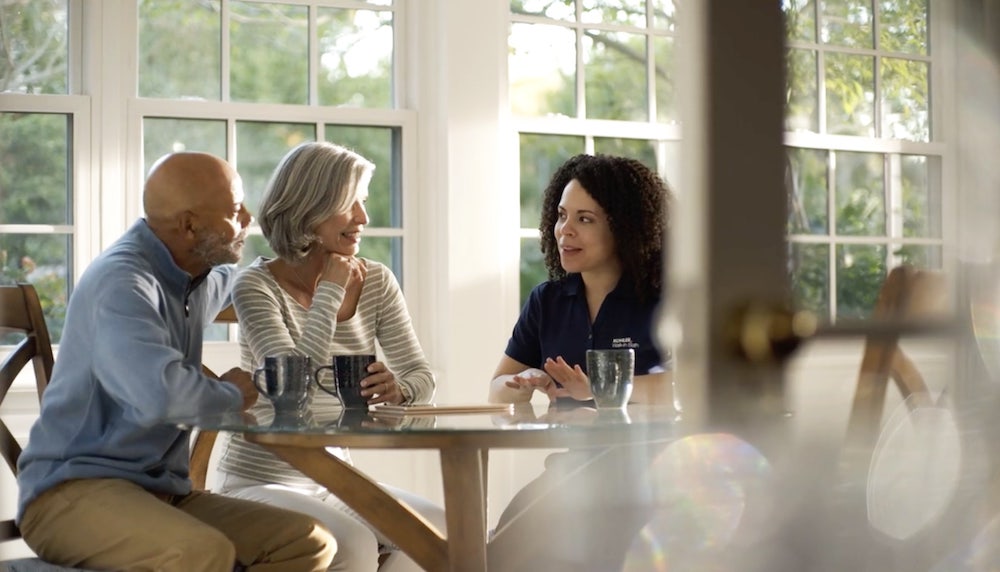 Since every Walk-In Bath and home is different, the total cost varies for each bathroom. Here are a few factors that KOHLER Authorized Dealers use to determine the ultimate cost for labor and product:
Location of Tub
It typically costs between $2,500 and $8,000 to install a walk-in tub, depending on the complexity of the job. The location of the tub is a major factor when considering the level of work required. For example, if your bathroom is on the second or third floor, then this might make the installation process take longer, which could affect the cost.
Size of Bathroom
KOHLER Authorized Dealers also use your bathroom size to calculate the cost for installation. This includes measuring the door widths, stair widths, and entrance walkways to ensure that you can safely access your new Walk-In Bath. Your installers may need to modify the doorways during the installation to make room for your new Walk-In Bath.
Design of Current Bathtub
During your quote appointment, the KOHLER Authorized Dealer looks at the length and width of the existing tub or shower, along with the distance between the tub and toilet. To promote safety, the rep also notes any existing safety bars and walls around the tub.
Water Heater Capacity and Electrical Panel Type
The water heater and electrical panels are important for powering your Walk-In Bath and its comfort features, such as whirlpool jets and a heated backrest. The KOHLER Authorized Dealer also looks at your bathroom's hot water and electric capabilities to identify any required renovations for installing your Walk-In Bath. KOHLER recommends that you have a new 50+ gallon water tank to maintain the preferred water temperature in the bath, which can cost between $1,500-$5,000.
Walk-In Bath Design Choices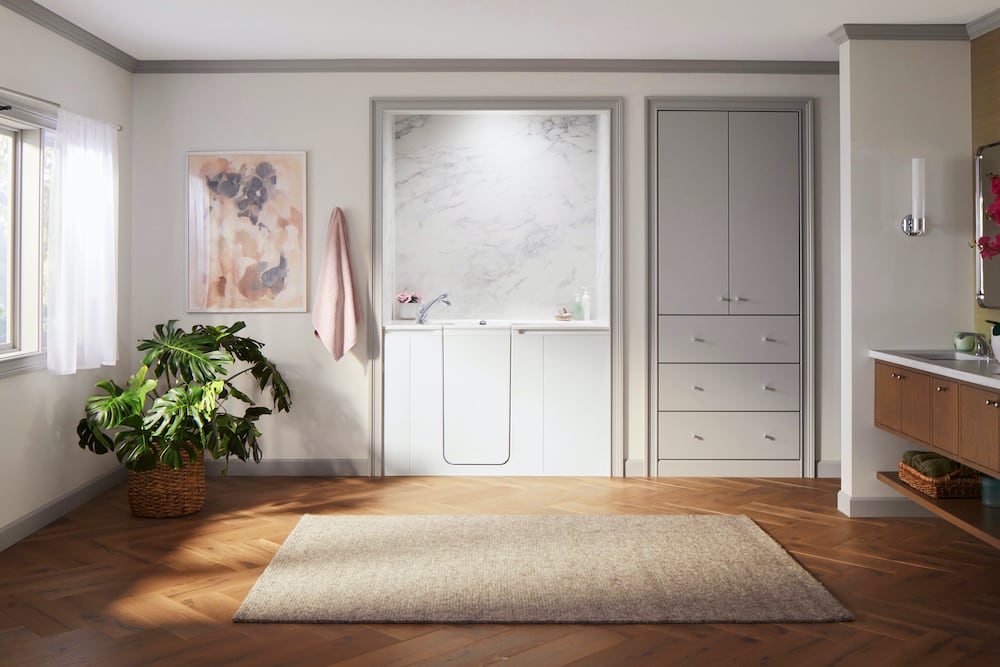 You can customize your Walk-In Bath to create your most comfortable experience. Choose from a variety of bathroom wall designs, bath colors, and faucet finishes that complement your Walk-In Bath with perfect harmony. You can also outfit your bath with the optional Shower Package to add greater functionality. Check out the KOHLER design inspiration site to find the perfect look for your Walk-In Bath.
Explore our Walk-In Tub Price Guide for a more comprehensive look into how KOHLER calculates the complete price of the Walk-In Bath and what other cost-related factors go into the purchasing decision.
The KOHLER Price Promise
KOHLER strives to make your purchasing process as stress-free as possible. At the end of your free quote appointment, you will receive a total price that's guaranteed for one year. Your estimate will include the cost of your Walk-In Bath, installation (including demolition of your existing bath or shower) and any additional accessories, so you won't have to worry about any surprise costs. Watch our Price Promise video to learn more.
Contact a KOHLER representative to schedule an in-home quote appointment. During your appointment, consider asking your representative these important questions so you feel informed as you shop. You may also want to read our buying guide to learn 6 additional things you should consider before purchasing your new walk-in bath.